Celebrity Halloween Costumes 2023: From movie stars to famous singers, you'll see some amazing and imaginative costumes. It's a special time when famous folks get to be even more creative and have fun on Halloween. As the Halloween season wraps up, let's take a look back at some of the most talked-about Celebrity Halloween Costumes 2023 that graced the spooky celebrations this year.
Here are the top Celebrity Halloween Costumes 2023:
Heidi Klum: The Queen of Halloween
Heidi Klum, renowned for her elaborate Halloween transformations, was spotted channeling her inner feline with orange-and-black kitten ears while out in Los Angeles. Her annual Halloween bash is always a spectacle, and this year was no exception.
Dylan Mulvaney: Princess Perfect
Dylan Mulvaney brought fairy tale magic to life, arriving at a Halloween party dressed as the beloved Snow White. Her costume captured the essence of the princess with an impeccable attention to detail.
Khloé Kardashian: Moo-velous Mother-Son Duo
Khloé Kardashian embraced the Halloween spirit by coordinating costumes with her son, Tatum. The pair dressed as cows, complete with spot-on makeup and adorable outfits.
Kourtney Kardashian Barker: A Sisterly Tribute
In the midst of a publicized feud with sister Kim, Kourtney Kardashian Barker showcased her humor by dressing up as Kim's 2013 floral Met Gala look. The costume was a playful nod to her sister's much-discussed fashion choice.
Paris Hilton: Pop Icon Tribute
Paris Hilton paid tribute to Britney Spears by donning an outfit inspired by the "Toxic" music video for the Casamigos Halloween party. Her costume was a hit among fans of both the heiress and the pop star.
Justin Bieber: Beach-Ready in Beverly Hills
Justin Bieber kept it casual and quirky with a snorkeling-themed ensemble, complete with mask, flippers, and a matching pink floral set at the Casamigos party.
Megan Fox and Machine Gun Kelly: Action-Packed Pair
Megan Fox and Machine Gun Kelly turned heads as they channeled characters from "Kill Bill" for their Halloween attire. Their costumes were both a nod to cinema and a statement amidst an actors' strike.
Jessica Alba: Another Britney Fan
Jessica Alba also chose to honor Britney Spears with a "Toxic" video-inspired costume, proving that great minds think alike when it comes to paying homage to music legends.
Kendall Jenner: Blonde Ambition
Kendall Jenner transformed into Marilyn Monroe for her Halloween look, complete with platinum locks and a classic white dress. Her Instagram caption cleverly referenced Monroe's iconic performance for President Kennedy.
Lizzo: Rocking Tina Turner's Legacy
Lizzo honored Tina Turner with a costume that perfectly captured the singer's dynamic stage presence. Her Instagram showcased the striking resemblance to Turner's signature style.
Adele: The Elegant Morticia Addams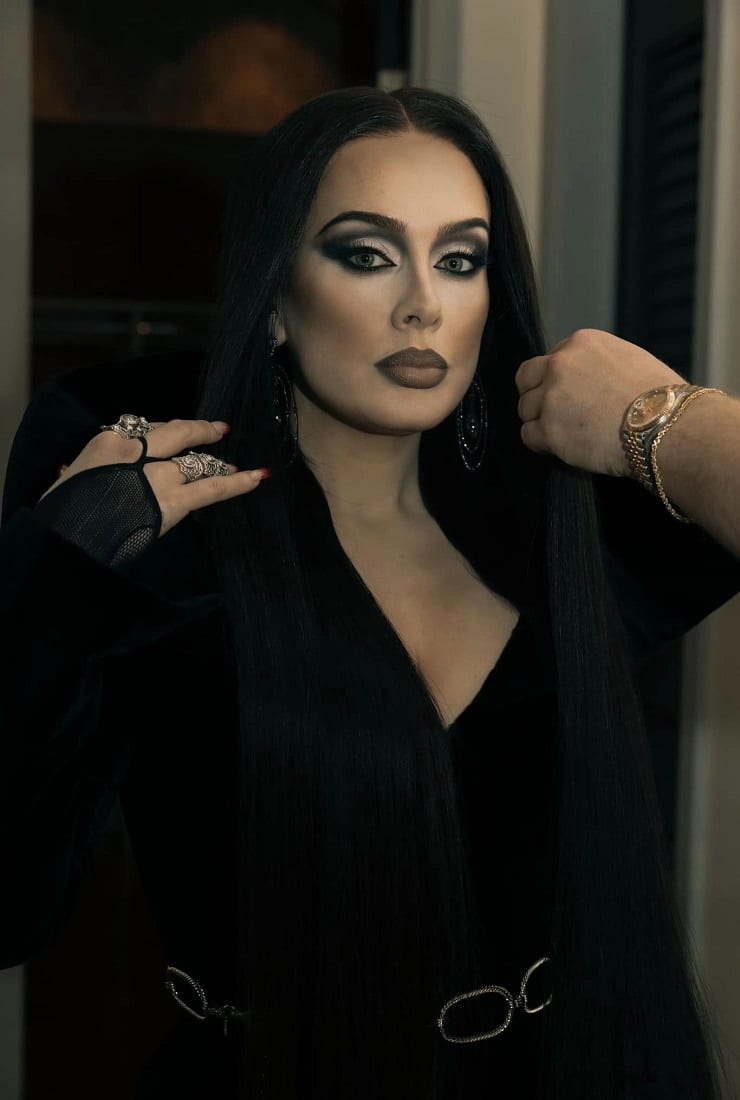 Adele wowed her Las Vegas audience by embodying Morticia Addams. Her rendition of the "Addams Family" matriarch was both glamorous and fitting for the singer's powerful persona.
Zayn Malik: A Dark Lord Transformation
Zayn Malik underwent a dramatic makeover to become Voldemort from "Harry Potter," leaving fans spellbound by his unrecognizable appearance.
As celebrities continue to outdo themselves each year, these costumes remind us of the fun and creativity that Halloween brings out in everyone.
Which do you think was the best Celebrity Halloween Costumes 2023. Comment and let us know. Follow TheGossipBlog for more interesting Halloween stories like these.